International Office of Faculty 02 - Social Science, Media and Sports
LOB-Project
Johannes Gutenberg University Mainz
Jakob-Welder-Weg 12
D-55128 Mainz
The best way to contact us is by sending us an email to international.fb02@uni-mainz.de.
Team

Dipl.-Biol. Esther Brendel (webmaster)
Dipl.-Sportwiss. Alena Kröhler

Barbara Elisabeth Müller, M.A., MSc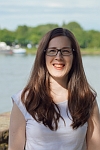 Julia Seitz, M.A. (Elternzeitvertretung für Barbara Müller)
---
This project is funded by the Federal Ministry for Education and Research (BMBF), funding code: 01PL17055. The responsibility for the content of this website lies with the authors.