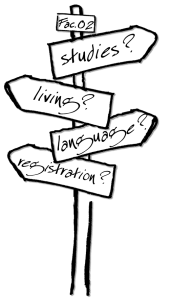 The details concerning your stay, whether it is information about your arrival, the semester ticket or German language proficiency, are all handled by the International Office.
The first important event during your exchange semester is the Info Days which is provided to you by the International Office at the beginning of the lecture period (early october or early April, depending on your arrival).
After the Info Days, you are ready to start your studies at Faculty 02: Social Sciences, Media, and Sports. The different departments offer their own introductory courses. They will also take place at the start of the lecture period. More information about time and place of these courses are provided before the beginning of each term. All introductory courses are held in German.
If you have any questions about studying at the Faculty 02: Social Sciences, Media, and Sports or about your stay in Mainz at the JGU, do not hesitate to contact us at sowiso@uni-mainz.de.